By default, OVPN assigns an IPv4 and IPv6 address for all users. However, since some devices don't support IPv6 it's possible to deactivate the IPv6 assignment.
When you're logged into the website, click on Profile and then Settings under OpenVPN, then deselect IPv6 and click on Update.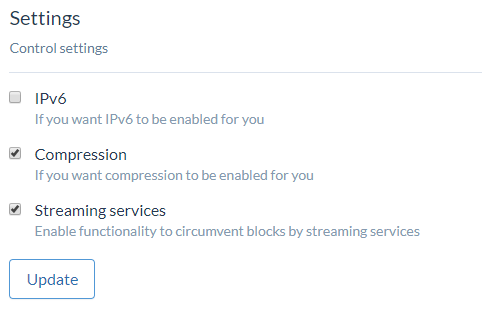 If you're connected to OVPN while doing this, you will have to reconnect in order for the changes to take effect.
You can verify that it's working by visiting http://ipv6.whatismyv6.com/. That website will only work if you are using an IPv6 address.